Monday win day, Tuesday fail day.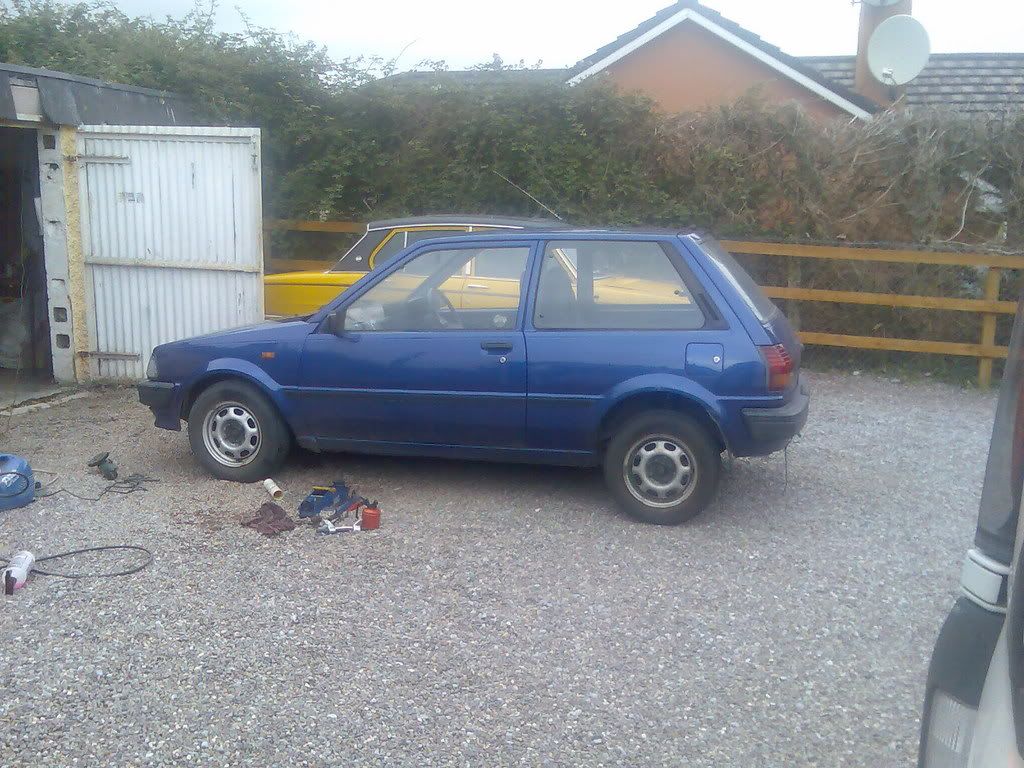 Rake!. Just finished lowering the front it's about 1.5 coils off now, did this with the strut in situ.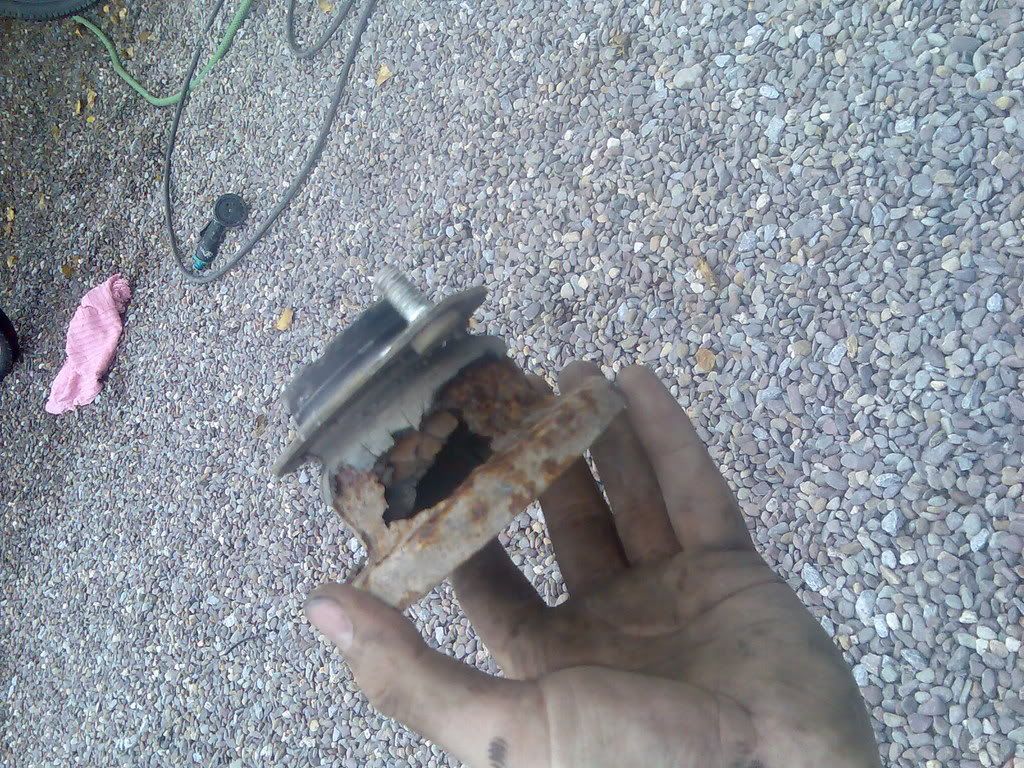 🙁 Found this in my rear upper mount.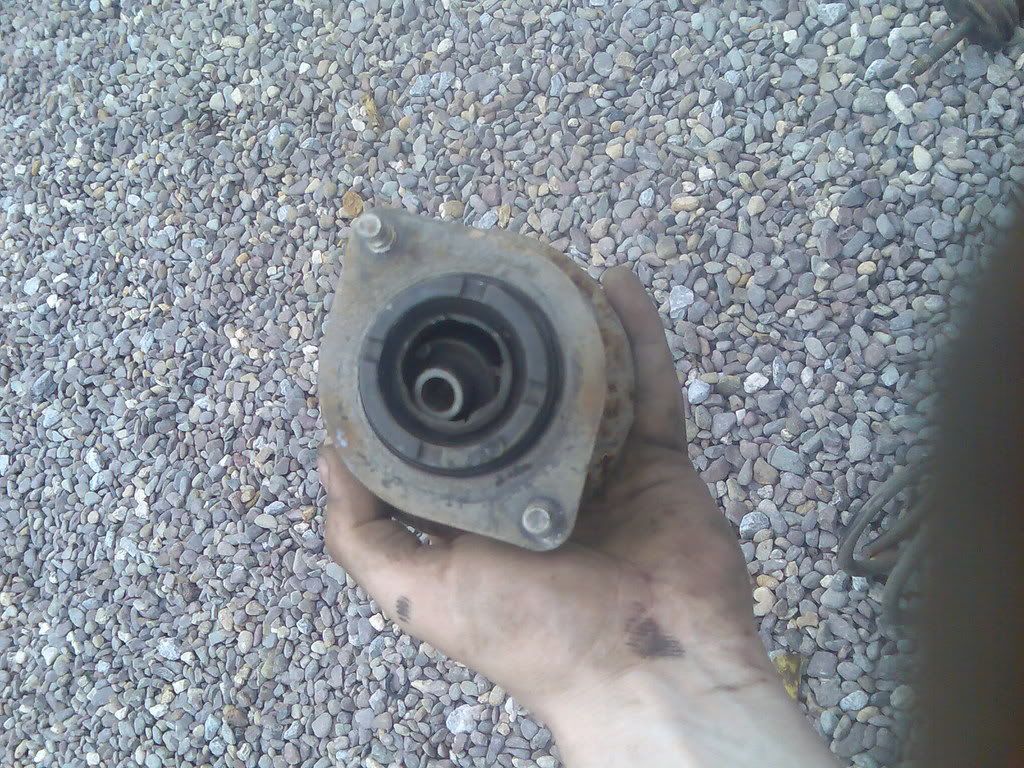 If it was just a hole i could have fixed it another week, but nnooo, it's gotta be completely fuXored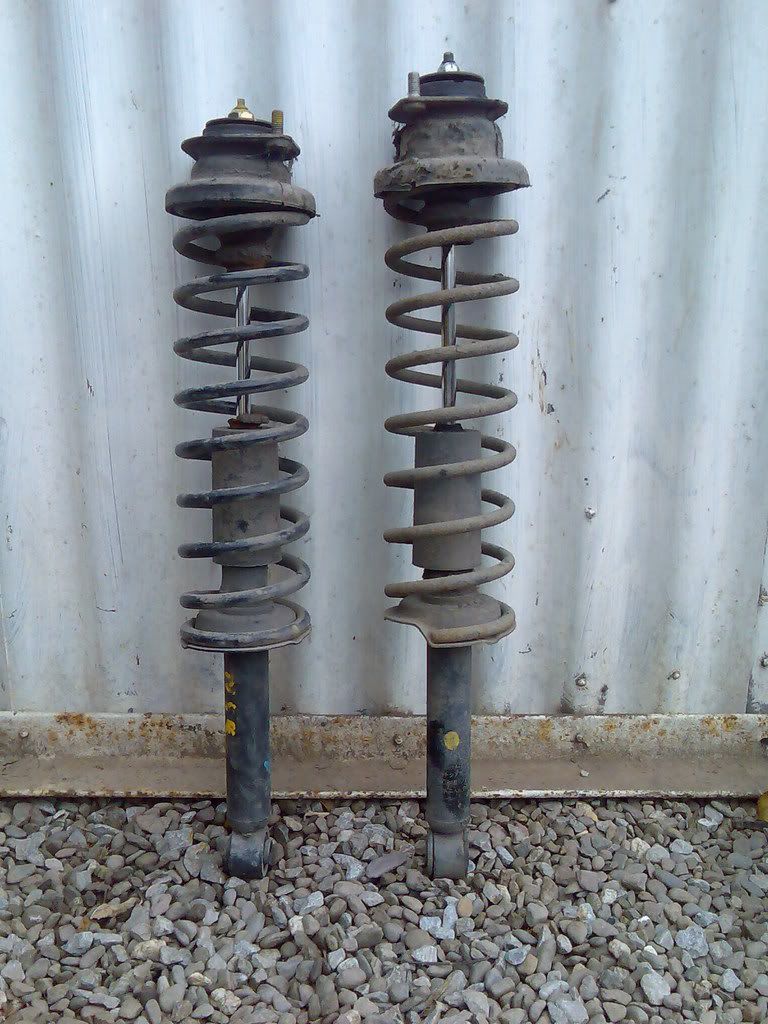 Tear ass down to the scrap yard on a spare honda 50(dressed in WWII gear) nearly fall off in front of the place while trying to indicate and brake. sarge laughed so hard he nearly fell off two. Relieved of 60 euro i bring back two complete ep80 rear shocks which are about 2cm shorter and have harder springs. Bonus!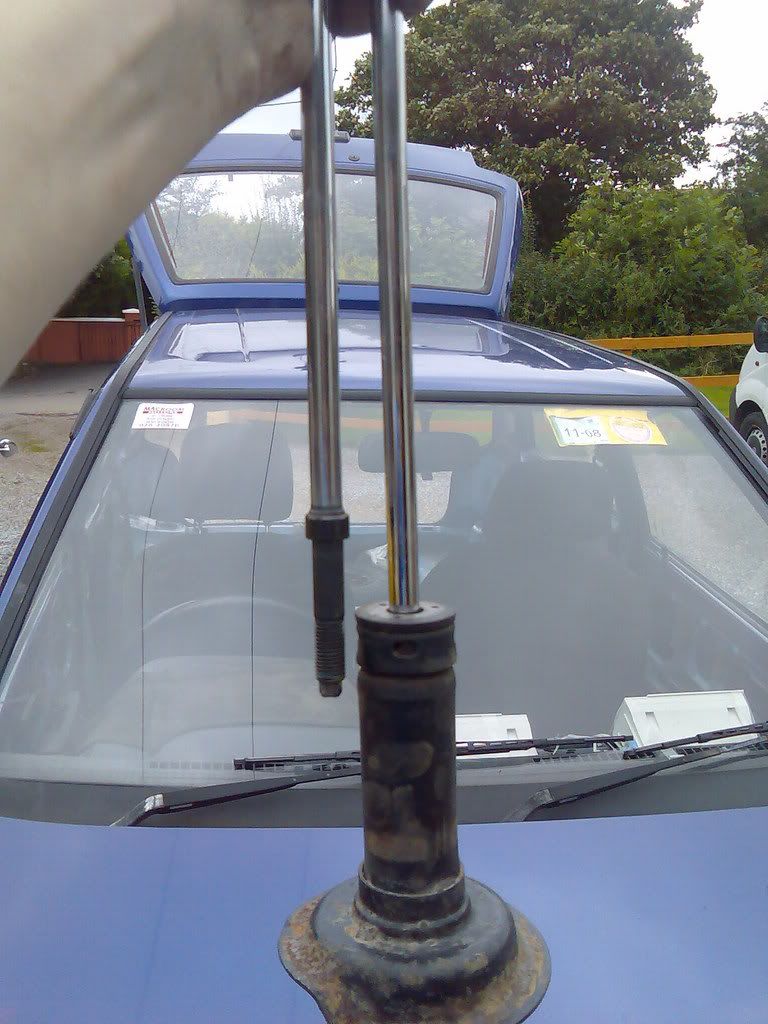 looks like 2cm to me but was in too much of a rush to bother checking.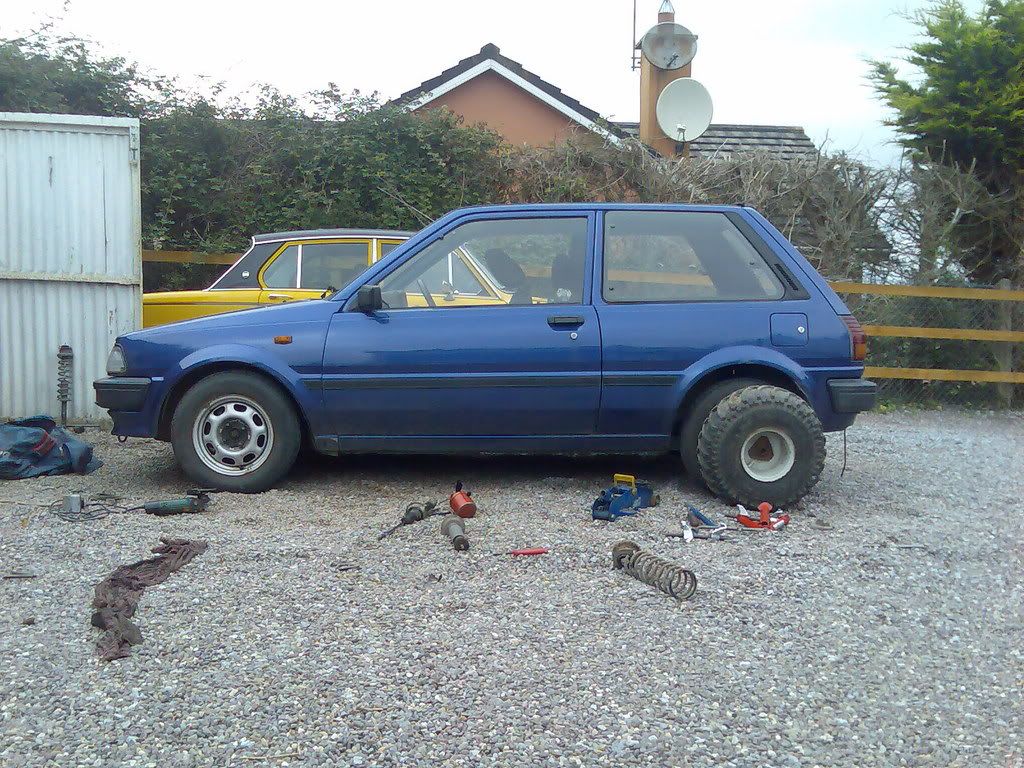 Back together again and i have some spare time to put the atc110 wheels on, 8inchs? the future man.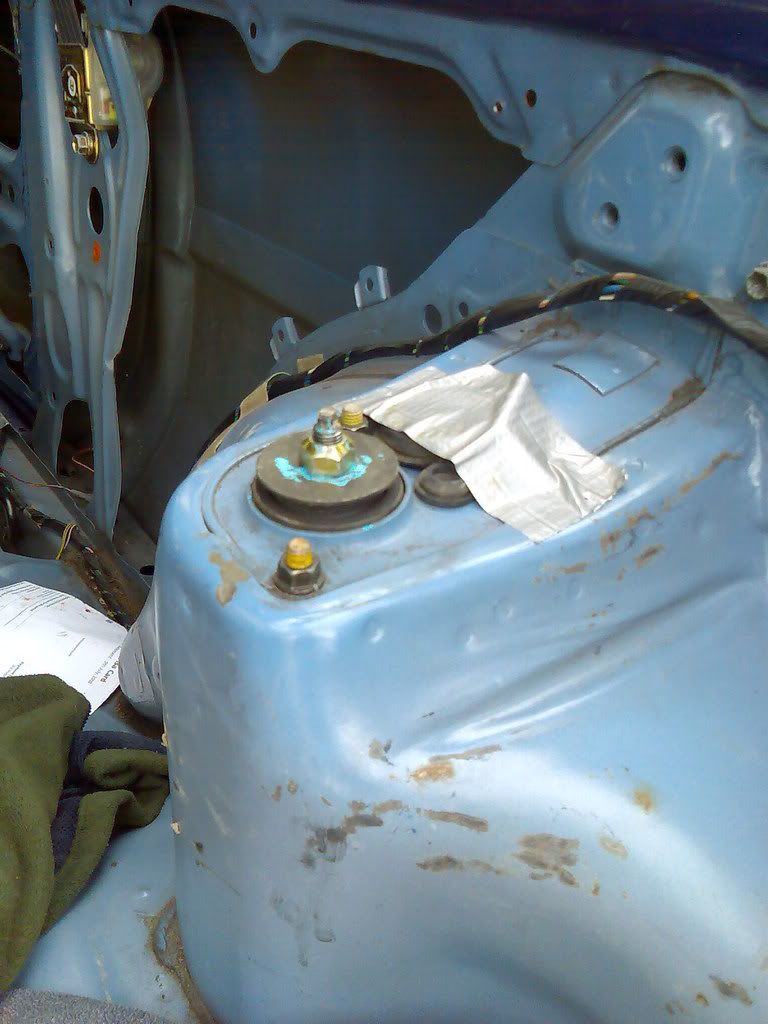 Enjoyed driveing it all of about 40miles, very taunt, car is a joy to drive again and i begin thinking of finallly getting the nct sorted and slaping in the bigger engine.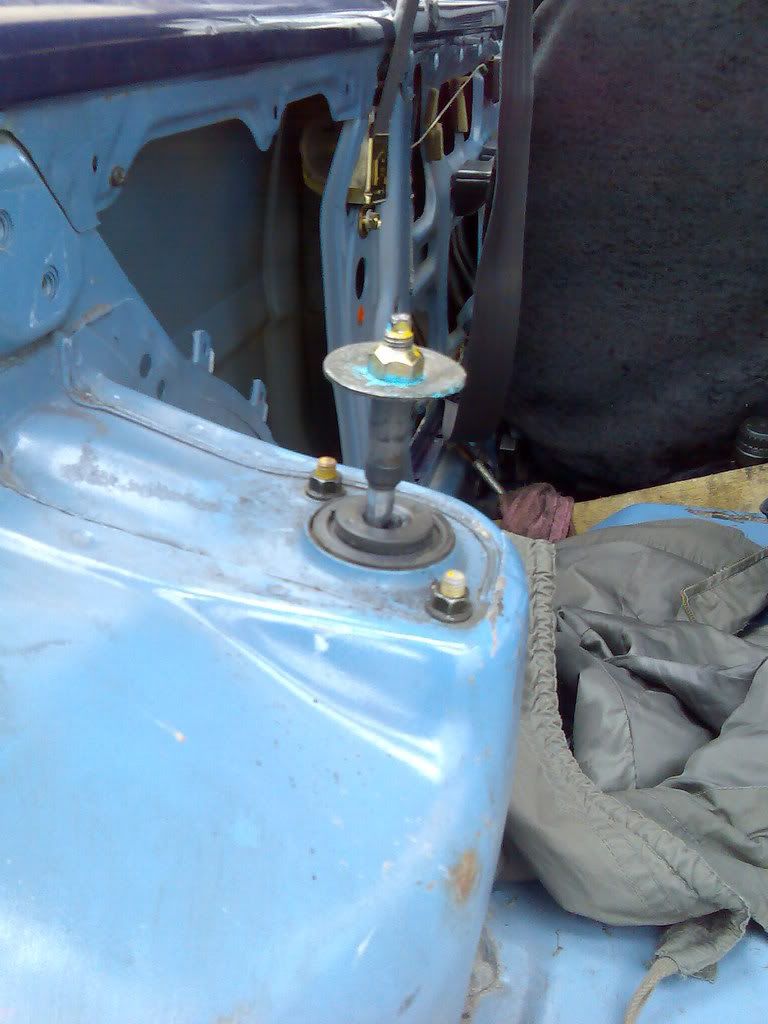 Mind you maybe i should have not have rushed the job so much….. on the plus side it did give me a really good idea on how to shorten the stroke lots, just need to find a set of sperhical bearing that should be lying around the place somewhere. Massive things but there probably well lost by now